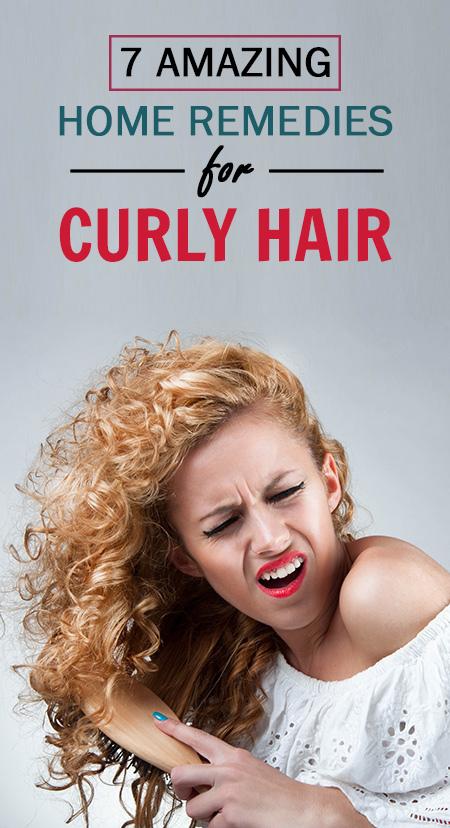 As you know curly hair is difficult to manage,I am giving you great tips on how to manage dry,dull and stubborn curly hair.
1) Apple Cider Vinegar (A.C.V)
To manage stubborn curls A.C.V is the best remedy as it maintains ph balance of hair.It gives you shine and clarifies your scalp.
How To Apply?

Equal amount of water and A.C.V mixed in a glass.Wash your hair with this solution,leave it undisturbed for 5 minutes and then rinse it with tap water.
Once a week.
2) Eggs good for managing curly hair
Solve curl troubles with egg, it is rich in protein and helps in controlling hair loss.
How To Apply?
Take a bowl and whisk 1 full egg, 1 tsp of mayonnaise and 2 tsp of olive oil and mix them well.
Apply and leave it for 30 minutes,wash with tap water.
Once a week.
3) Avocado
Avocado make your curl hydrated and easy to manage and make them strong.
How To Apply?
Take avocado and mash it according to your requirement ,now mix it with 2 tsp of yogurt till you get a paste like texture.
Apply and leave for 30 minutes.
Once or twice a week.
5) Aloe Vera

Aloe vera is very good for all the problems associated with hair,you can blindely rely on it to get rid of any hair problem.It balances pH of the scalp, therefore preventing haIr loss and scalp irritation.
How To Apply?
Cut a piece of aloe vera and massage it on your scalp .Leave for 30 minutes.repeat twice or thrice a week.
6) Hot Oil massage
How To Apply?
Take coconut oil or almond oil in a bowl and put it in a microwave for 3 minutes, donot touch it till oil turned reasonable warm.Now massage it in yoyr scalp and cover your head with a cap.Leave for 30 minutes,you will notice soft and manageable hair with in 2 months.Repeat twice ot thrice a week.
7) Hibiscus Flower
Want to set curly hair? Get a hold on hibiscus flower as it is one of the most effective remedy to enhance hair growth, reduce hair fall and fights dandruff .
How To Apply?

Take 3-6 hibiscus flower according to your hair length and grind them with water to make a fine paste.
Apply it for 20 minutes and wash it off with simple tap water,next day shampoo your hair.Repeat once or twice a week.
---